The Federal Circuit vacated a decision by the Trademark Trial and Appeal Board (TTAB) that the mark PEACE LOVE AND JUICE was confusingly similar to a family of other PEACE & LOVE marks.
Juice Generation Inc. operates a chain of juice bars in the New York City area. The company applied to register the mark shown above for juice bar services.
GS Enterprise already owns several PEACE & LOVE marks for restaurant services including the basic word as well as design marks such as the one below.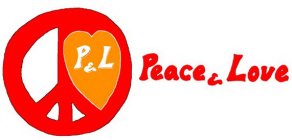 GS opposed the registration of the Juice mark on the grounds of likelihood of consumer confusion under 15 U.S.C. § 1052(d).
Juice Generation sought to show the weakness of GS's marks by introducing evidence of at least 26 other marks including "PEACE LOVE" phrases and designs.
However, applying a list of 13 considerations from the case of In re E. I. DuPont DeNemours & Co., the TTAB still found that there was a likelihood of confusion.
Appeal
The Federal Circuit concluded that the TTAB
did not adequately assess the weakness of GS's marks and did not properly consider the three-word combination of Juice Generation's mark as a whole in comparing it to the two-word combination in GS's marks.
The court thus remanded for further proceedings.
The case is Juice Generation Inc. v. GS Enterprises LLC.
Takeaway
The court directed the Board to consider
whether and to what degree the extensive evidence of third-party use and registrations indicates that the phrase PEACE & LOVE carries a suggestive or descriptive connotation in the food service industry, and is weak for that reason.
This suggests a change of direction from the Board's usual practice of finding that third-party trademark registrations, in and of themselves, do not establish that a mark is weak.
About Us
Leech Tishman's Intellectual Property Group is based in Pasadena, California with a team of highly-regarded legal professionals with prosecution and litigation expertise in the fields of patent, trademark, copyright, and trade secrets.
Please also visit us online for more information about our services.
Photo Attribution: Court Opinion.
[xyz-ihs snippet="eyeonip-disclaimer"]